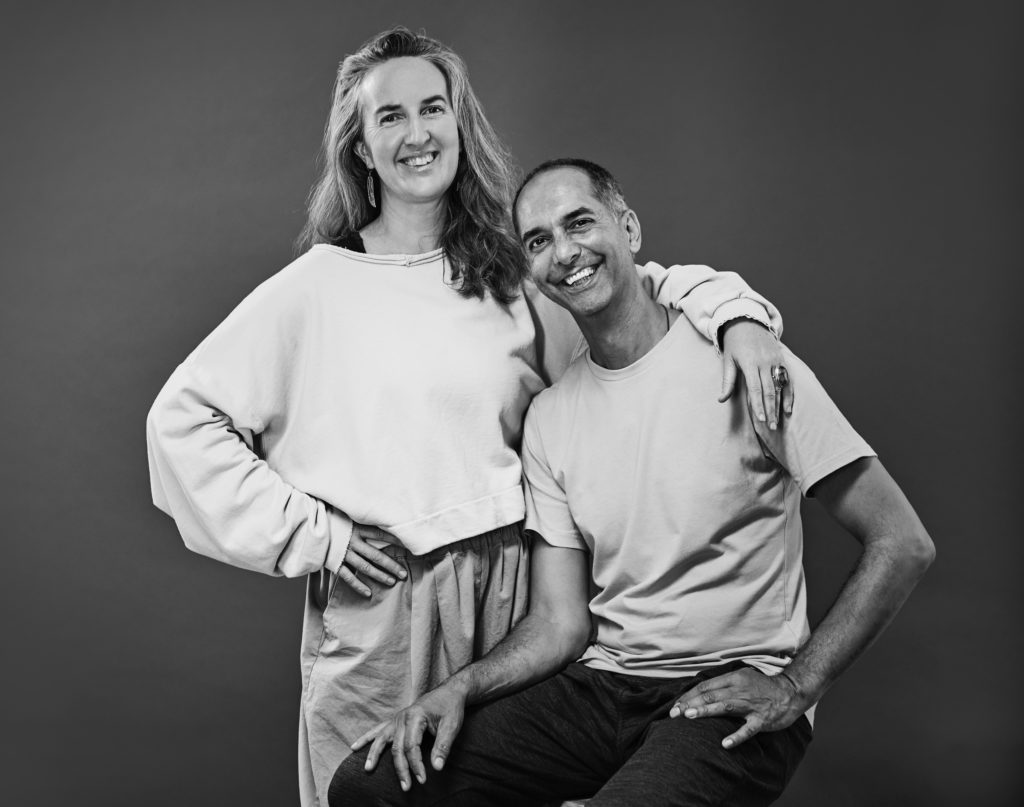 by Sandy Farquhar, Contemporary Yoga
Restorative yoga practices are now part of many yoga classes. Karla Brodie and Neal Ghoshal have 35 years of combined experience teaching restorative yoga in classes and courses, for individuals and through in-depth retreats, as well as personalized workshops and teacher training. Prior to her upcoming restoration teacher training, they share her passion for restorative yoga with her fellow CY teacher and administrator Sandy Farquhar.
Sandy: How does restorative yoga differ from other approaches to yoga?
Neal: In essence, Restorative Yoga is a wellness practice. Of course, all yoga can be about well-being. Restorative yoga is distinguished by the conscious use of accessories such as yoga supports, blankets, blocks and more, to support the physical body. When we fully support the body, we create a space for deep and deep relaxation and rest. In his heart, then, restorative yoga is about resting.
Announcements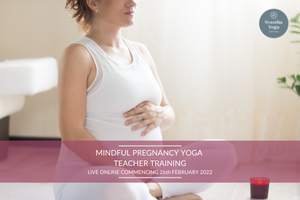 We can use various restorative yoga postures to create different physiological and energetic effects, ultimately to find where and how we are at a given time. I usually practice restorative yoga in the evening, resting after a busy day of teaching or other chores.
Sandy: Restorative yoga is not about resting on blankets and falling asleep: what is this yoga like?
Neal: A question at the heart of yoga is: Who am I? So, with Restorative Yoga, one might ask: Who am I when I am rested? Who am I when I'm less stressed? Who am I when I brake? Who emerges from a place of deep relaxation? How do I respond to life from this most settled place within me?
I much prefer the person I am when I am more rested and relaxed. All of my interactions with colleagues, friends, and family tend to be more sensitive. I make wiser choices! I also see restorative yoga (and yoga in general) as meditation (asana as movement meditation), an opportunity to be present with ourselves. And … maybe there's nothing wrong with resting on blankets and falling asleep … maybe we should all do more! Our pets are masters of restorative yoga!
Sandy: Where Did Restorative Yoga Originate?
Karla: We recognize many teachers in our development of Restorative Yoga. To quote our own Restoration Teacher Training Manual:
"Restorative yoga arose from the teachings of BKS Iyengar, who pioneered the use of accessories to support the body in yoga postures; optimizing the beneficial effects on body systems; and promoting effective healing of injuries, imbalances. "Iyengar students, such as Judith Lasater, have promoted and written extensively on the restorative approach. We recognize these influences in our teaching, although we have never studied personally with BKS Iyengar, nor much with Judith Lasater."
First of all, Donna Farhi has been our most significant teacher: her integrity and exemplary development of this practice have been very influential in our restorative teaching approach. Above all, our greatest teachers have also been our students who, for many years, have helped to innovate and perfect postures and practice.
Sandy: When and Why Did You Start Your Own Restorative Yoga Trip?
Karla: I started learning yoga at the age of 15 and started learning three years of yoga in 1999. Restorative yoga was part of the weekly classes taught at the center. One of the first classes I was given as a young teacher was a new Friday night restoration class. It quickly became very popular. From the beginning, I was interested in adapting the more traditional postures for individual students to improve ease and personal renewal. My students were and are my best teachers. Donna was also very influential, her focus on restorative postures encouraged my understanding of the essential anatomy of the spine, joints and organs, and how the body could be supported in a more nutritious way.
Neal: I still remember my first experience of restorative yoga: in 2005. I was in a teacher training for a year and one weekend the teacher took out some reinforcements and took us in the form of a supported bridge. Three minutes later, I experienced a deep relaxation response: it was as if my whole body was sighing and softening. I could have stayed there for hours and I felt very nutritious and nice.
I left practice convinced that this was a style of yoga that I wanted to research thoroughly. So I looked for teachers who offered restorative yoga and luckily Karla was teaching at the same yoga center. Karla offered us some mini restoration training teachers and hooked me so much at this point that I researched and created my own mini restoration training manual for my own use.
Sandy: Both are mutually accredited as important influences on your practice and teaching of restorative yoga. Talk a little bit about how it all started.
Neal: So Karla was offering these so popular Friday night restoration classes in the studio (they still go!) And I was traveling from Waiheke just to take a class and learn. We established a friendship that continues to grow and deepen to this day.
Karla: Neal joined a short restoration training he offered at the Yoga Center. I literally wrote a textbook by hand, offering many of the variations of restorative postures I had been innovating with the students. We [Neal and I] established a great friendship around our shared love for the restorative practice that evolved organically to offer residential retreats as well as the creation of contemporary yoga.
Sandy: Each of you brings different talents and perspectives to practice; talk a little bit about what you see the other person bringing to practice.
Neal: What sets Karla apart as a teacher is her willingness to be creative in her teaching and practice. Our job is to get to know students and professionals exactly where they are at any given day and time. To do this, you need the skill, experience and willingness to adapt and support the individual body, the mind of each person, the whole person. Each restorative posture setting can be tailored to suit each person. Karla is masterful in this process. Beyond the creative and technical aspects of restorative yoga, I believe that what underlies Karla's approach and teaching is a deep source of compassion and a sincere desire to help others. I am often amazed at how much time and energy I put into helping others.
Karla: Neal's superpower is his deep goodness. There is a way that Neal has space in his classes and training that is very sincere and meaningful. He weaves poetry and language that is insightful and based on an understanding of tradition and a solid, welcoming and easy pedagogical approach.
We often "abort" restorative yoga postures and share our refinements, variations, and innovations based on what we've been exploring with our students. Neal has continued to study Nidra Yoga, which I believe adds richness and depth to his knowledge and teaching. He is also a classical guitarist, such a wonderful offer for the students of our retreats.
I also believe that our synergistic and supportive approach to co-teaching is what students enjoy.
Sorrenca: Organize restoration workshops for teachers across New Zealand, as well as 75-hour restoration teacher training most years. What are the key learnings that students will learn from these workshops and trainings.
Neal: In shorter courses we are planting seeds … questions and ideas about what restorative yoga is. We also share many of the settings for basic restorative yoga postures: people really experience the practice.
In deep training we have time to explore and experience a whole range of postures and many variations. We learn and grow the skills to be creative with practice and see how we can support all kinds of people, body types, conditions, and so on. I love longer workouts as there is time to share practice, no rush. Students also have opportunities to teach and share what they have learned with others: mini-teaching practices to increase their confidence in offering restorative yoga.
Sandy: Share an experience that somehow personifies the restorative yoga practice of others.
Neal: Oh, there have been so many. I absolutely love the moments towards the end of a Restorative Yoga Retreat, after a whole weekend, just watching the softened faces of the people, the smiles, a kind of lightness in their being, after what they have really only been a couple of days of conscious rest.
Karla: There are often long moments in Neal's classes where everyone and everything feels completely still, a resonant stillness. I find a deep ease here. There is so much power and power for beings who are standing, dancing, singing, meditating and resting together.
Restorative practice for me is a practice of being. One where all we have to do is be. I am very grateful to share this practice and to have friends, colleagues and students to be a part of its evolution here at Aotearoa.
Why is Restorative Yoga so important in the world right now?
Karla: Restorative practice can help you sleep well.
Neal: Restorative yoga is somehow a more "advanced" practice (although I don't like the word advanced because it has a hierarchical connotation). What I mean is that the practice is to slow down, rest, be. Our culture seems to be based on how productive we can be, how much we can achieve and continue to achieve. You may feel like nothing is enough.
We can even see it within the yoga community itself. As a teacher, I often see the effort for greater practice, more "advanced" practice, the effort to push the body toward more extreme positions, and students overcoming the pain signals that accompany this practice. I have been there myself, during the first years of my Yoga I pushed my body in postures I saw in books (which had titles like "Learn Yoga on a Weekend"), demonstrated by people with an alarming degree of flexibility.
While our culture promotes an endless amount of doing, Restorative Yoga is the radical, countercultural experience of being simple. Yes, there is the effort required to put oneself into practice, to participate in practice, but it is essentially a process of surrender, an active release, of surrender. It is a brilliant antidote to our modern way of life.
For more information on contemporary yoga restoration teacher training starting in June, go to: https://yogateachertraining.nz/advanced-teacher-training-modules/restorative-yoga/ or email: info @ yogateachertraining. nz
For more information on Karla's classes, go to: https://contemporaryyoga.nz/
For more information on Neal's classes, go to: https://sacredmoves.com/yoga/
#yoga #lunchbox

Sometimes we include links to online retail stores. If you click on one and make a purchase we may receive a small commission.

Source link